Delta pharma
Laboratory
analytical

Our fully-equipped analytical laboratory contains the following:
Six High Pressure Liquid Chromatography (HPLC) machines in a separate, temperature-controlled room.
2 Gas Chromatography (GC) machines
Infrared (IR) machine
Ultra-violet (UV) spectrophotometer
Atomic adsorption machine
Two dissolution apparatuses
Numerous ovens
Numerous analytical balances
Karl Fisher apparatus
Three stability chambers with temperature and humidity controls
Deionized water generator
Three fume hoods
Sample storage room
Supplies storage room
Numerous refrigeration units
Gas cylinders room with concealed copper piping to all analytical machines (i.e. HPLC's)
All necessary glass-ware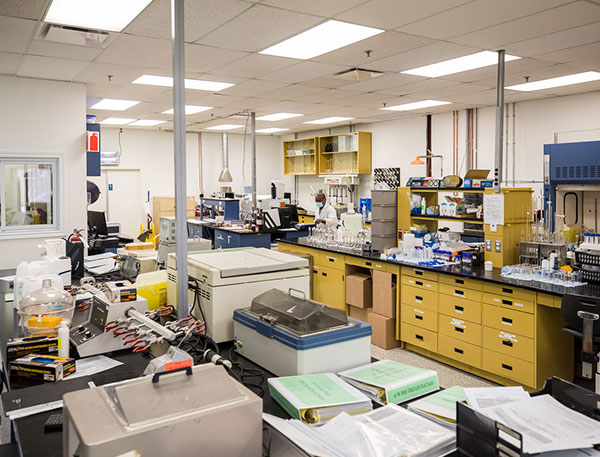 The lab has recently undergone an assessment (by outside security consultants) on the requirements needed to store and analyze cannabis/CBD related raw materials and finished products.  This report systematically outlines the security systems that would be needed in order to be authorized by Health Canada to conduct such analyses.